Monday, September 26, 2011 at 2:44PM
Sarah Scoles / Brooke Napier
|
Post a Comment
| |
Email Article
Those crazy neutrinos
By now, I'm sure most of you have heard about the claim that scientists at the OPERA Collaboration have observed neutrinos traveling faster than the speed of light.
Scientists, to give an extremely basic overview of the experiment, sent neutrinos from one place to another place and clocked the amount of time it took them to get there. It took them less time than it would have if they had been going 300,000,000 m/s, or the speed of light.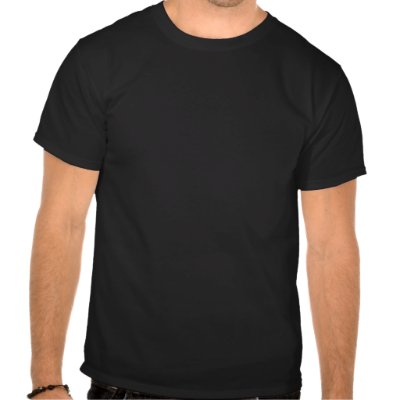 What if this guy is never cool again? Source.
Do you believe it? If you believe it, how do you sleep at night knowing that your clever t-shirt collection just lost one loyal member? If you are skeptical, do you know why you're skeptical, or do you just hate potential paradigm shifts because you're curmudgeonly?
Either way, Chad Orzel at Uncertain Principles gives a great summary of the experiment itself, the known sources of uncertainty, and what the unknowns could mean. If you've been wondering what you should think about all this sci-fi-style news, check out his post and inform yourself so that you can adamantly take a side. This will be an historical debate.
Or will it? Was it meant to be a debate? That's the way it's perceived in the media, but that was not actually the authors' intention. They basically said, "We really don't think this is true, but we don't know where we messed up. Help!"
It's kind of an historic moment unto itself, where scientists are actively seeking the kind of peer-review that they sometimes roll their eyes about when it comes in the form of editing their journal articles. They're calling on scientists to act like a scientific community, and I have to say, I like it...even if there is also the fame-seeking aspect of asking for help in a public forum rather than over email before you publish your paper.

That crazy satellite
The sky is falling! The sky is falling!
I expected a lot more panic about the NASA UARS satellite that fell to Earth Saturday, but the media and people in general seemed to react more with interest than with fear of being bonked in the head. This is a good thing! It means that the zeitgeist may currently be in favor of statistics.
Satellite orbits do not stay 100% the same over time, and many of them are only meant to maintain an above-Earth course for a short period. After that point, their orbit degrades, and they are more gravitationally attracted to the Earth than their orbital speed can compensate for, so they fall, usually into the ocean or some desert, after breaking into pieces and mostly being burned up in the atmosphere. That's exactly what happened here, and our friend Dear Astronomer posted a neat simulation/prediction of the process. Check it out.