Tuesday, July 19, 2011 at 7:02AM
Sarah Scoles / Brooke Napier
|
Post a Comment
| |
Email Article
New observations of a supernova that exploded in 1987, inexplicably named Supernova 1987A, has added evidence to the idea that much of the galactic gas originates from supernovae.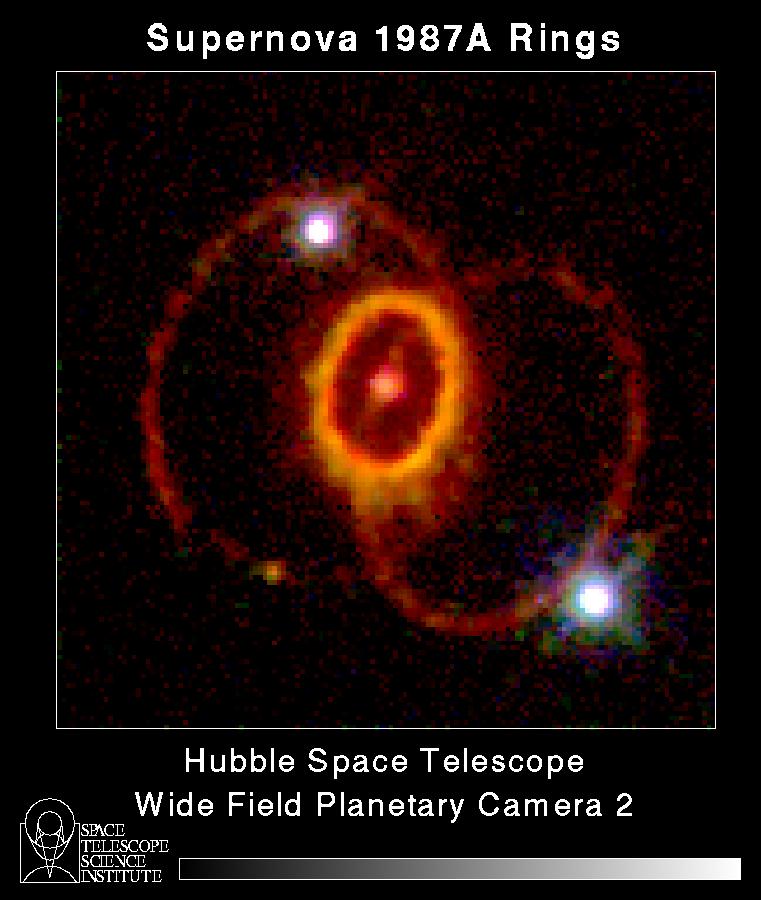 Needs a Swiffer.
Using the Herschel space telescope to take observations of this supernova, Matsuura, et al., could see the radiation from the dust grains, which are about 20 Kelvin, a temperature which causes them to emit photons with energies in the far-infrared and sub-millimeter regime. Even though we usually think of infrared as being equivalent to "heat," that's not actually true, unless you are a truly strange person who thinks that 20K is warm.
The team found that this single supernova produced 0.4-0.7 solar masses of dust. For reference, that's about 333,333 Earths in the form of little particles.
Knowing that supernovae are this dusty provides clues about galaxies' early years. From observations of high-redshift galaxies (those receding from us quickly because of the universe's expansion), we know that baby galaxies have large dust masses, and all that mess has to come from somewhere.
To read the full article, check out the Science paper.

Matsuura M, Dwek E, Meixner M, Otsuka M, Babler B, Barlow MJ, Roman-Duval J, Engelbracht C, Sandstrom K, Lakicevic M, van Loon JT, Sonneborn G, Clayton GC, Long KS, Lundqvist P, Nozawa T, Gordon KD, Hony S, Okumura K, Misselt KA, Montiel E, & Sauvage M (2011). Herschel Detects a Massive Dust Reservoir in Supernova 1987A. Science (New York, N.Y.) PMID: 21737700